January 13, 2019
The staff of École catholique Georges Vanier in Elliot Lake is pleased to invite the community to come discover the many benefits that stem from providing children with a French-language Catholic education, during their Open House on Tuesday, January 15, starting at 5:30 p.m.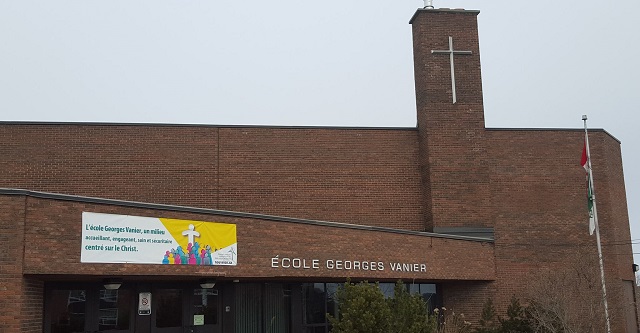 The evening will begin with a presentation highlighting the many services and learning tools available at the school, as well as the learning approach used by teachers. Attendees will then take part in a carousel of activities, followed by a guided tour, where they will discover the school's facilities which includes the latest technology that enables students to acquire the skills they will need to succeed in the 21st century.
École catholique Georges Vanier has been a cornerstone for Elliot Lake's Francophone community for many years. The school is committed to its inclusive and welcoming atmosphere, ensuring that students feel a sense of belonging, while its Catholic mandate provides students with foundational lessons about human values. Georges Vanier is proud to offer a superior quality French-language education that ensures a high level of bilingualism among its students.
"Thanks to the strong Catholic mandate of the CSCNO board and the dedication of École Georges Vanier staff, the school continues to maintain its reputation as an educational institution that offers a top-quality French-language Catholic education," stated Conseil scolaire catholique du Nouvel-Ontario President, Mr. André Bidal. "The school has played a very important role within the community for decades, ensuring access to French language education, and there is no doubt that Georges Vanier will remain proudly committed to this vocation for years to come."
The Conseil scolaire catholique du Nouvel-Ontario offers a French Catholic Educational Program that is widely recognized for its excellence. The CSCNO provides a quality learning environment and academic program that runs from early childhood to adult education, with some 7,000 students enrolled in 27 elementary and 10 secondary schools.
Source: Brigitte Morin
External Relations Coordinator
Conseil scolaire catholique du Nouvel-Ontario
705-673-5626, ext. 389
705-690-9740 (cell)
brigitte.morin@nouvelon.ca